---
Bring Your Strategy to Life
---
Connect your plans and metrics to communication and unlock the full potential of the team. Continuously adapt your plans and priorities to the changing demands of the market.
---
---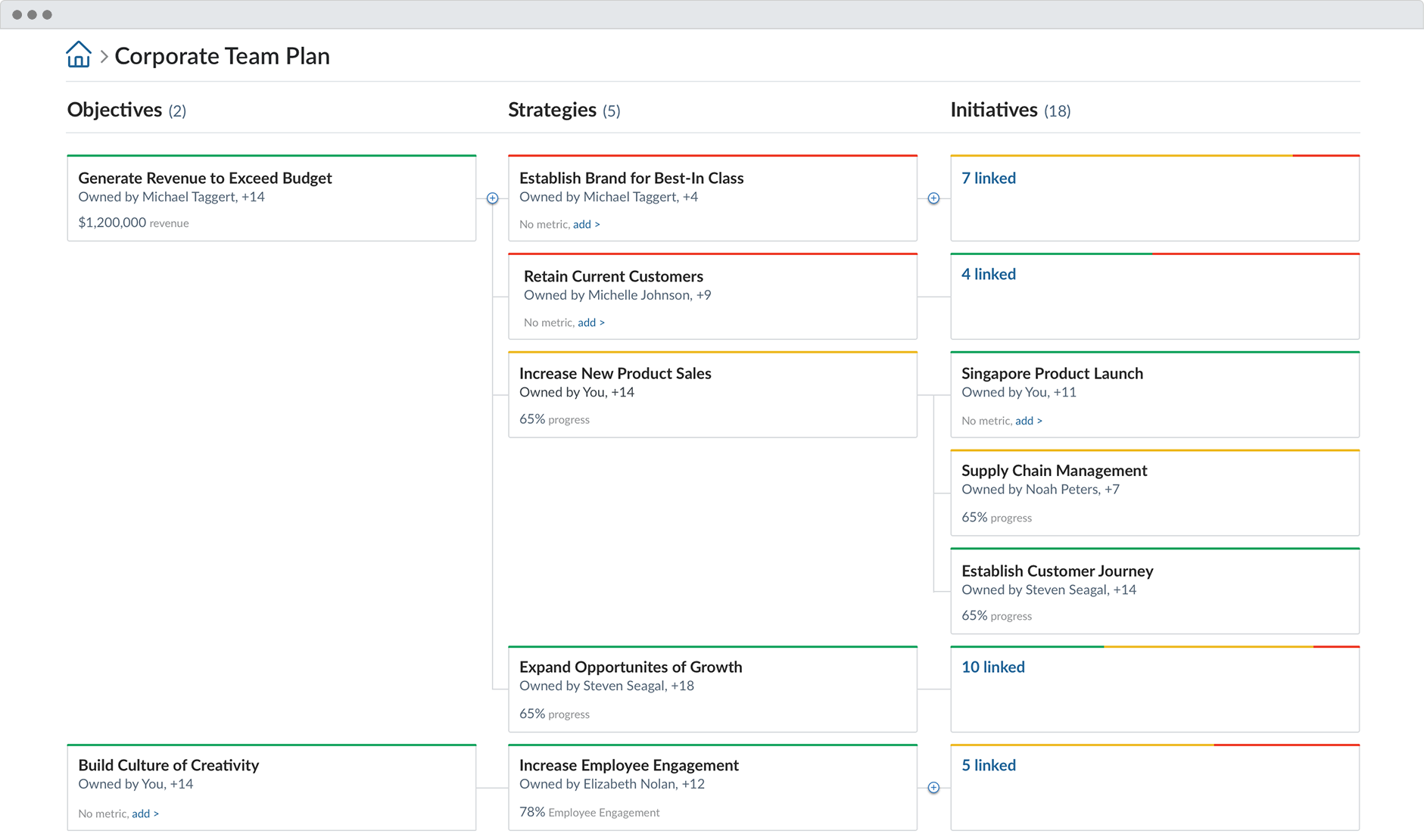 ---
Take Control of Your Time
---
Bring together and prioritize your meetings, tasks, and notes within one simple to-do list. Connect your work to team and organizational goals. Empower individuals to quantify their value and collaborate around key team objectives.
---
---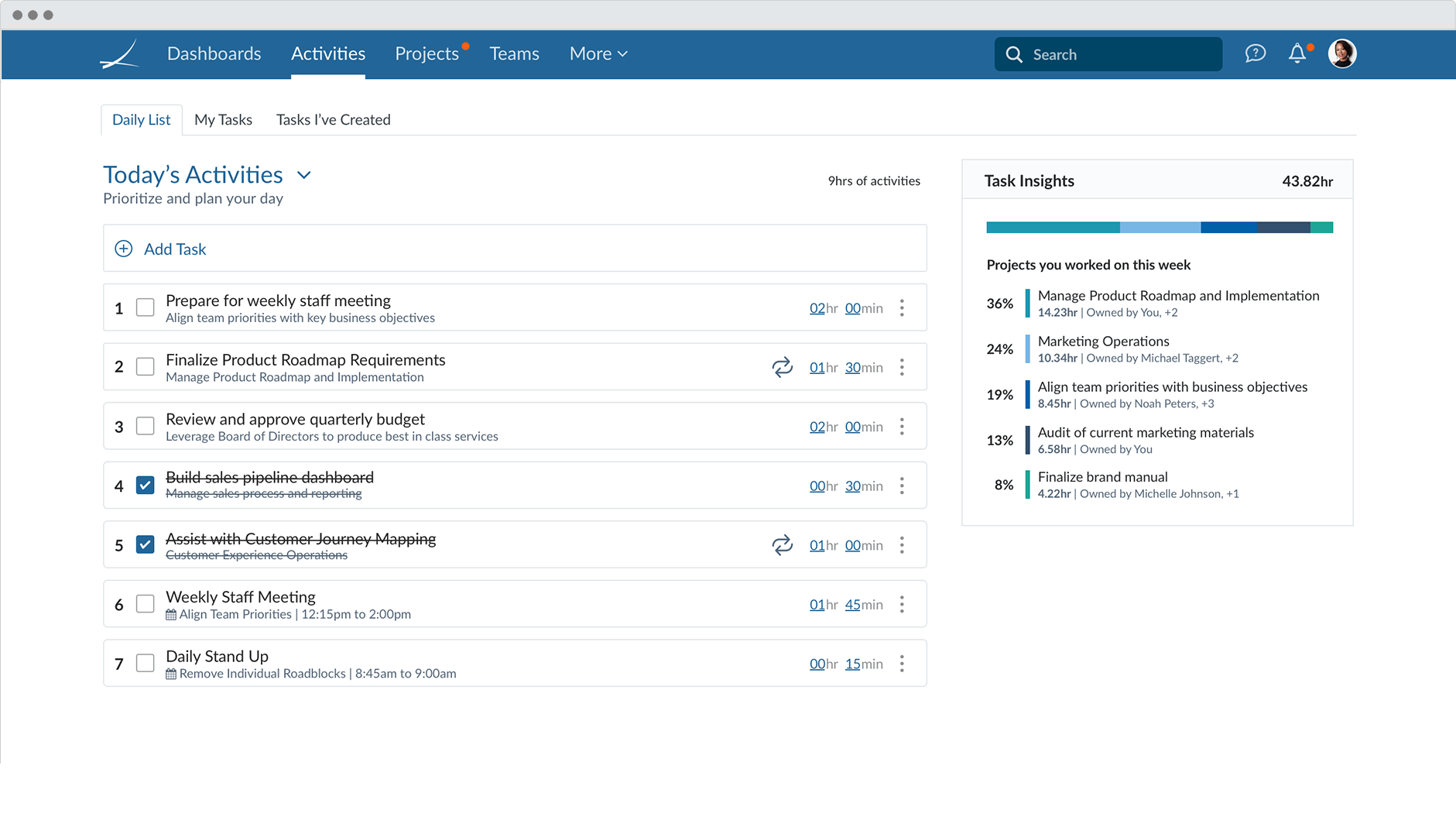 ---
Continuously Learn and Improve
---
Unlock your network. Identify your most influential employees who disproportionally impact the organization's ability to execute.
---
---