---
Your Tasks & Meetings in One To-Do List
---
Easily prioritize your tasks or schedule them for another day to stay on track. Enter roadblocks, write comments, attach files, and add other participants to any tasks or calendar events.
---
---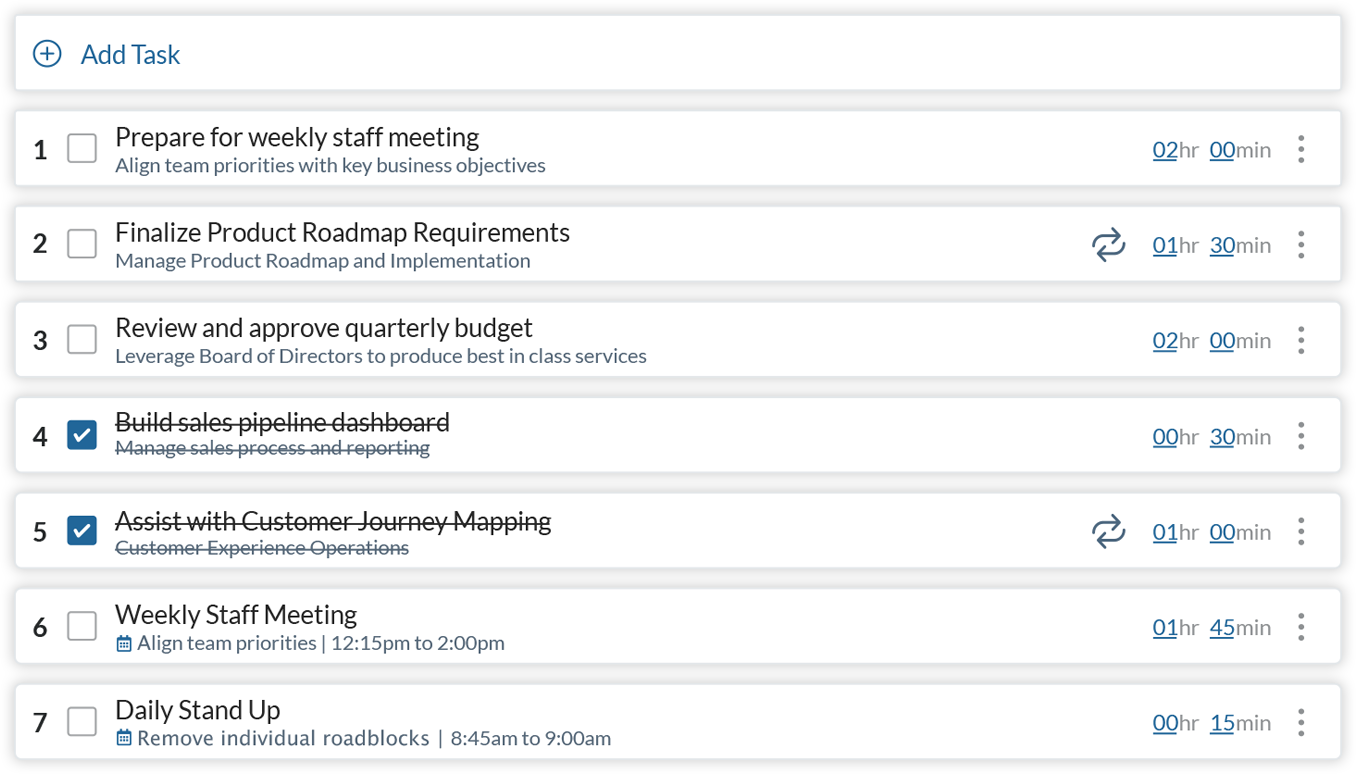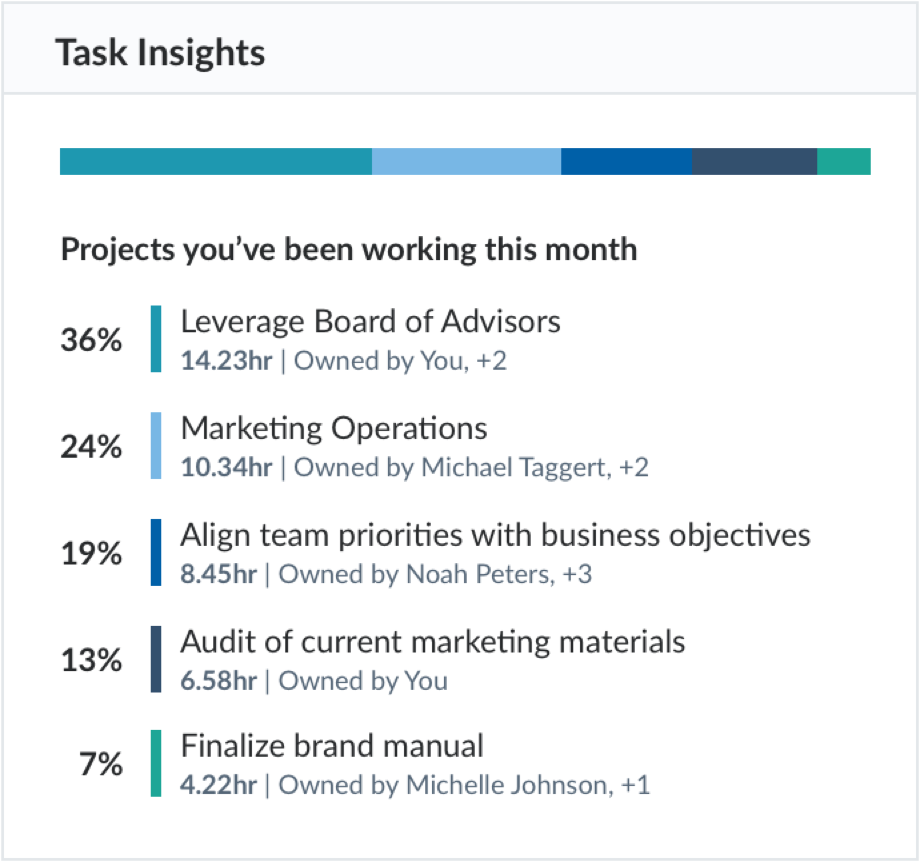 ---
Track & Visualize Your Time
---
Manage your bandwidth and visualize how you are spending time against key priorities.

---
---
Receive real-time notifications when tasks are assigned to you or when a teammate tags you in an update or comment.
---

---
---
Organize meetings and tasks in one list with our Outlook and Google Calendar integration.
---

---
---
Connect each task or meeting to strategic goals or projects to increase engagement and productivity.
---