---
Digitize Team Plans
---
Track progress and maintain constant alignment while you undertake new initiatives or adjust your plans. View and understand cross-functional dependencies.
---
---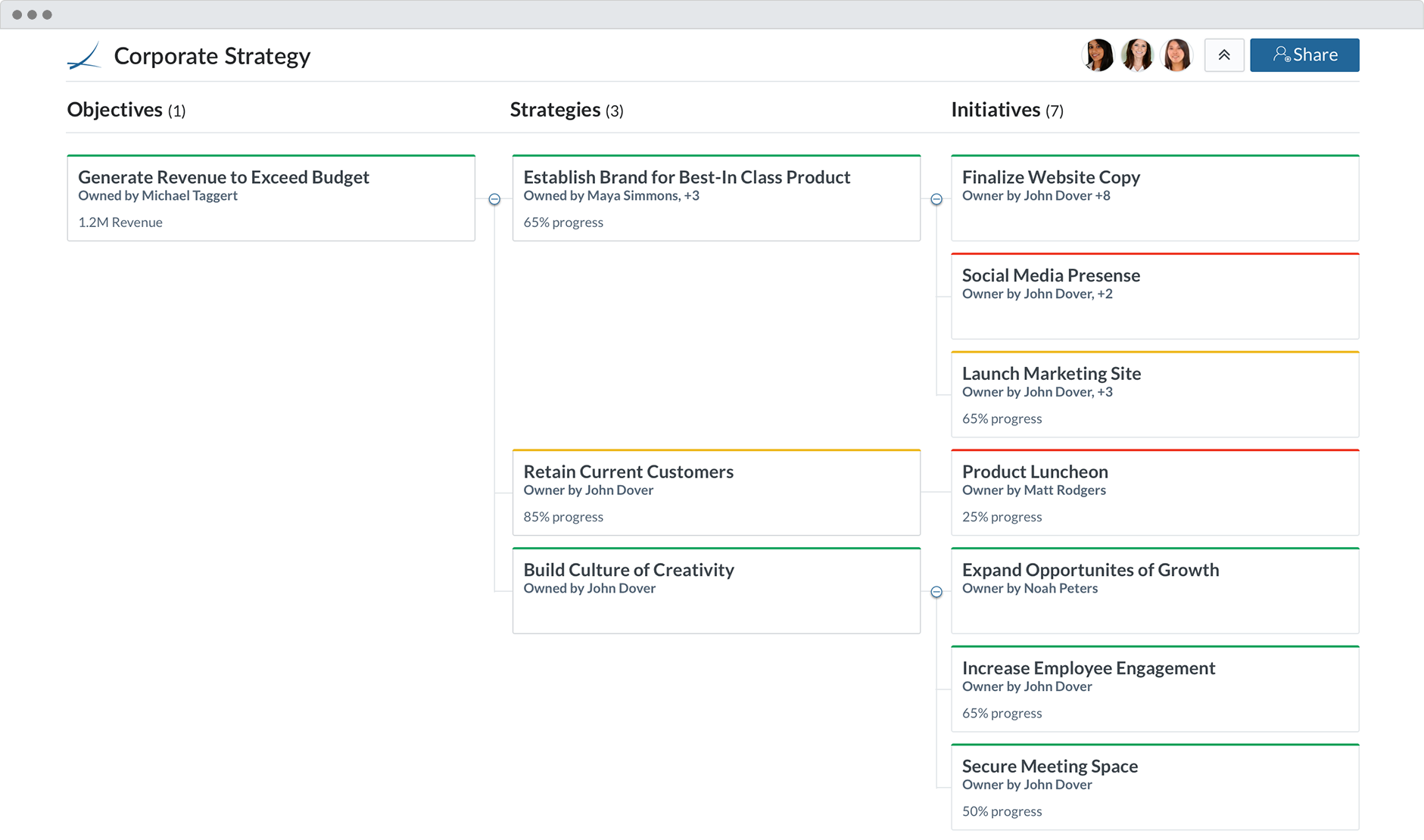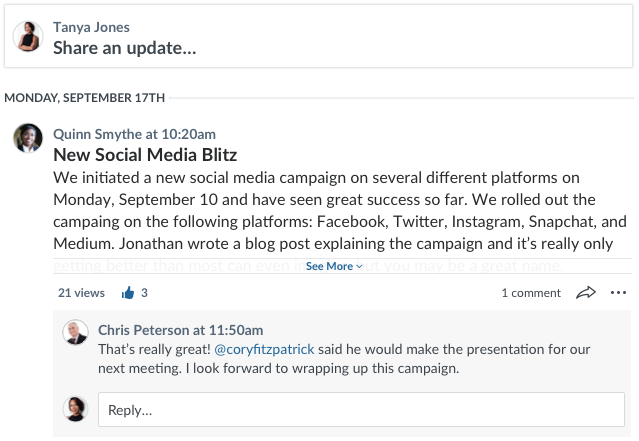 ---
---
Centralize and streamline updates into a single feed for all teammates to see. Increase transparency and help your team move forward and make decisions with the latest information.
Measure & Visualize Success
---
Connect KPIs to your projects to drive better accountability. Import metrics directly or code to our API to link other data sources. Use risk colors or percentages of completion to measure outcomes.
---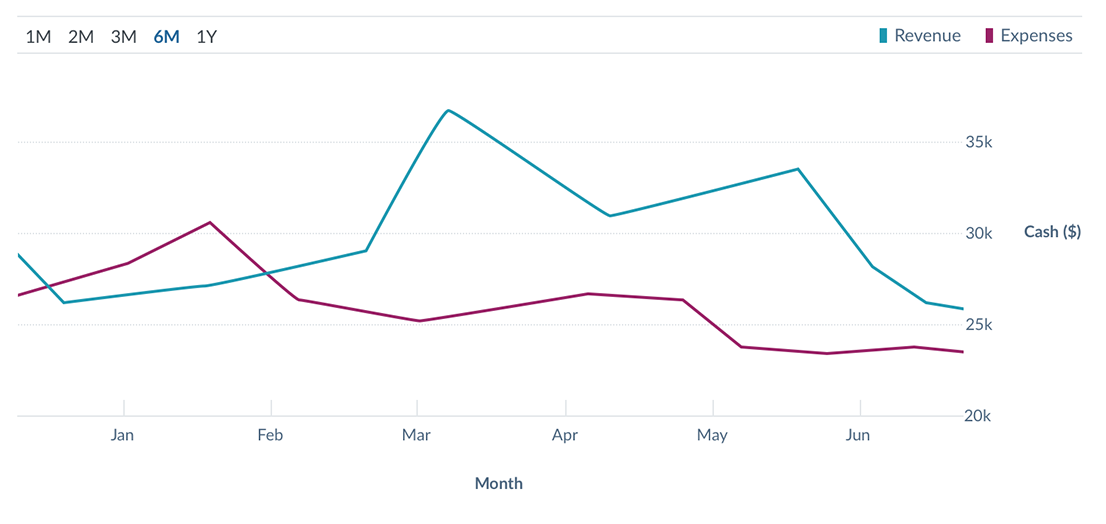 ---
---
View all incomplete, complete, and archived tasks that the team is working on. Easily allocate work by assigning and scheduling tasks.
---

---
---
Gain additional context. Store important documents. See the plan owner, reporting lines, mission, and all participants in one location.
---
---

---
---
Spend less time preparing for meetings by using updates for your meetings. Focus meeting discussions on key priorities and visualize current project status and risk.