Our Product in 90 Seconds
---
Connect the Company's Top Strategies to Team Priorities 
---
Share the vision with the organization and allow teams to self-organize around key objectives. Continuously adapt strategies and team priorities as new information arises and proactively adjust to market changes. Accelerate execution by allocating time and resources effectively.
---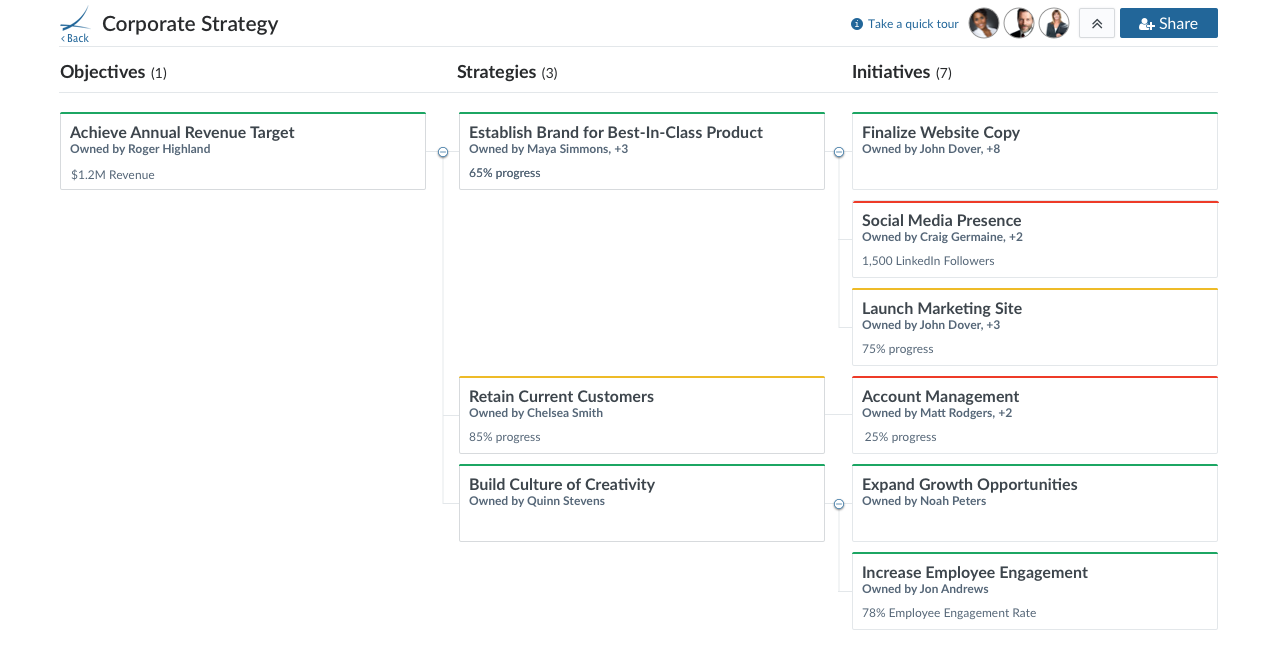 Foster Collaboration to Advance the Mission
---
Centralize project insights, risks, and opportunities into a single feed to share information across the organization. Comment and tag teammates in conversations to create awareness and communicate roadblocks. Attach files, images, and links to add context. Increase transparency across teams and help them make timely decisions with the latest information.
---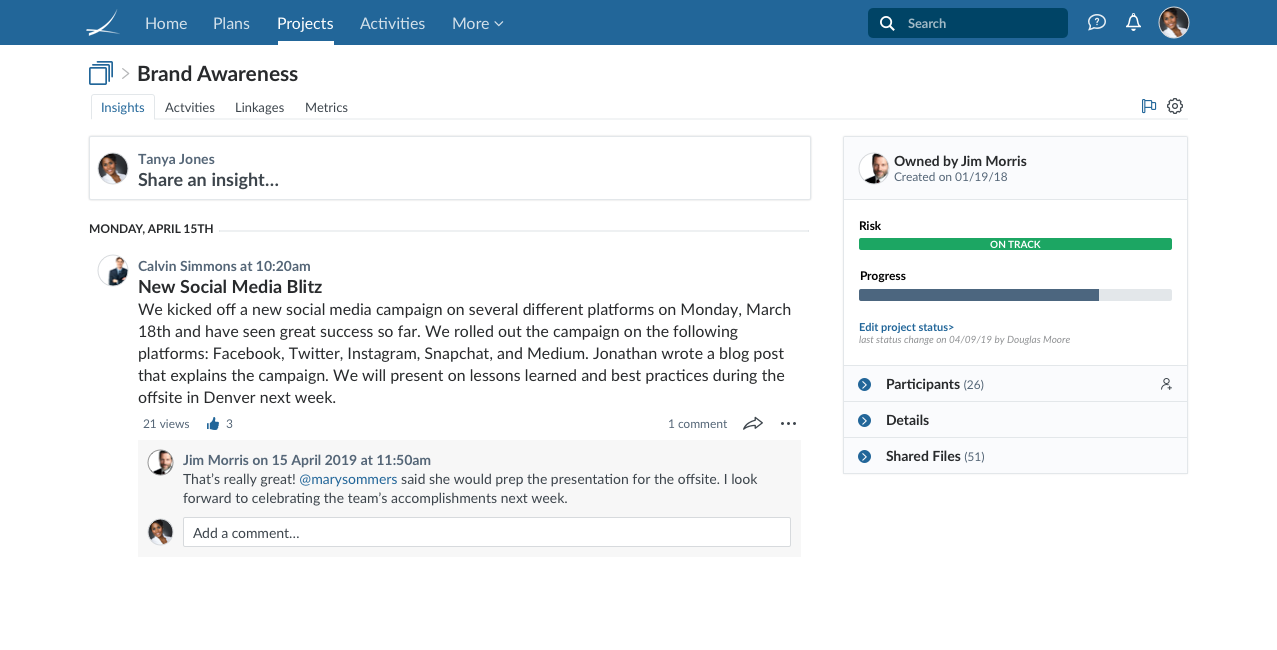 Enable Teams to Maximize ROI
---
Visualize how the organization is executing against key priorities. Allow teammates to create and prioritize tasks and meetings in one simple to-do list. Connect tasks to company projects and plans to collaborate efficiently and manage work across teams. Empower teammates to control their day and connect work to larger company goals, but provide leaders with the insights to make data-driven decisions. 
---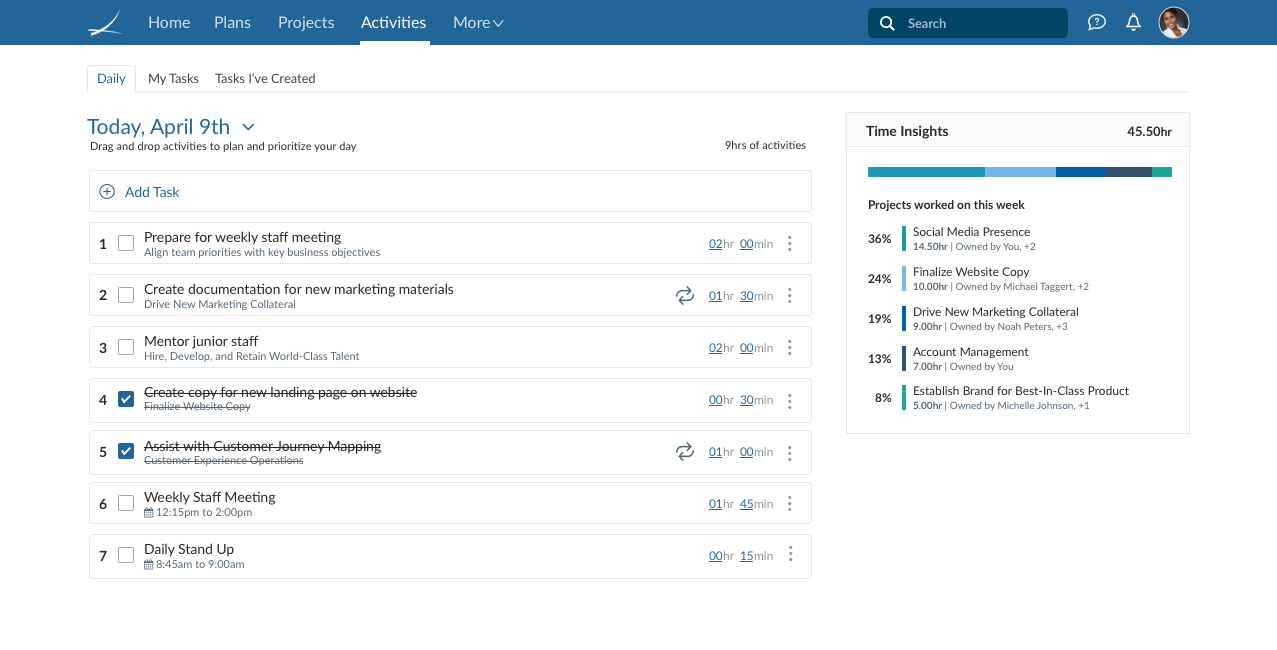 Lead Beyond the Org Chart
---
Uncover the hidden strengths, challenges, and opportunities to improve operating practices. The CrossLead Organizational Diagnostic identifies information flows, bottlenecks, and key network influencers to accelerate execution.  
---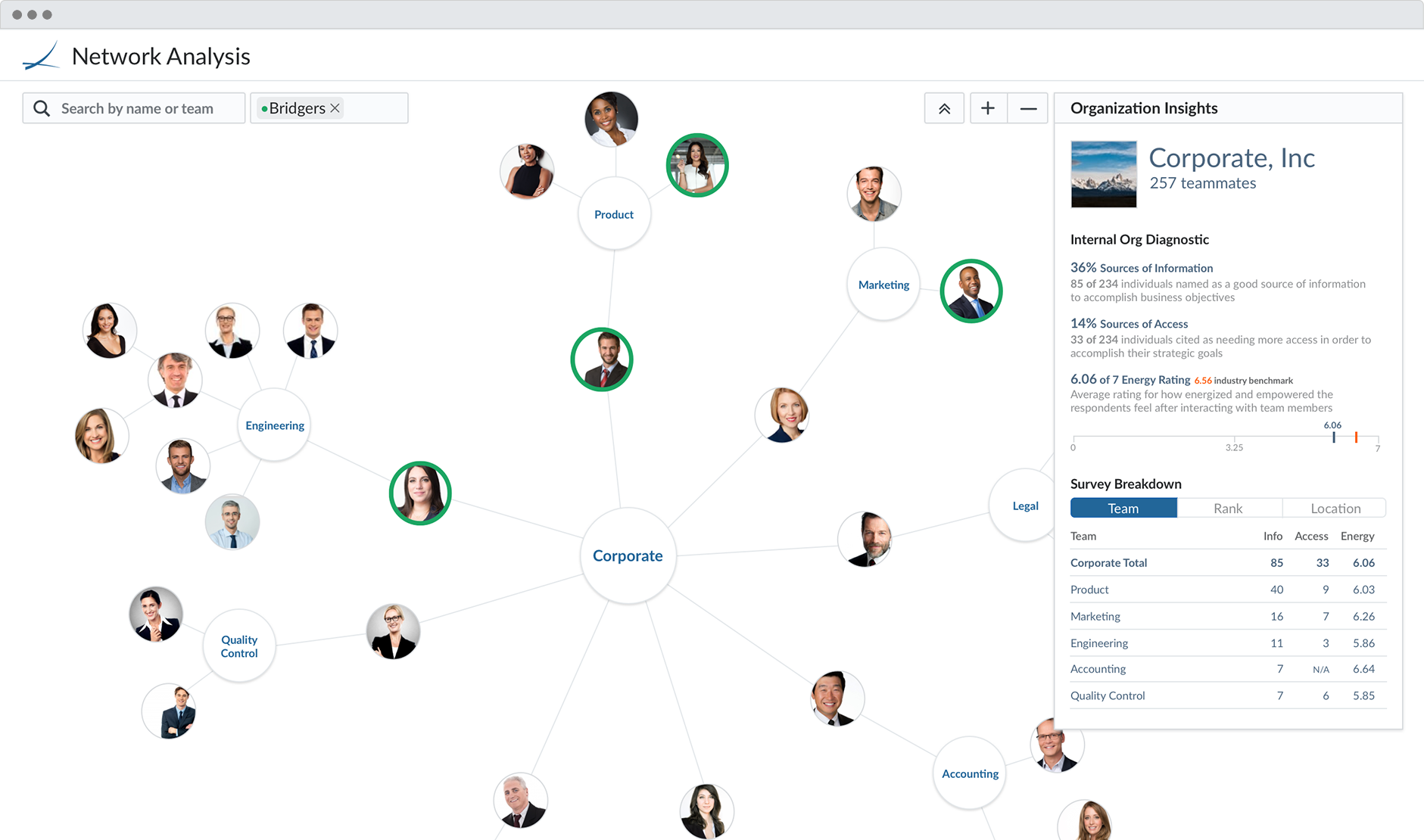 Make Data Driven Decisions
---
Connect metrics to projects to drive accountability against milestones. Assess risk in real time and track progress.
---

---
---
Receive real-time notifications when new information is shared. Mention teammates in conversations to trigger notifications.
---

---
Spend less time preparing for meetings by using these updates for operational meetings. Focus meeting discussions on key priorities and visualize current project status and risk.

---
"The CrossLead Organizational Diagnostic tool was very easy to implement and the results gave ClickAway management the necessary insight about how the associates in our company perceive our values, culture and leadership. We are truly a team of teams company where our success is dependent on each team member, so your program was a perfect fit for ClickAway."
Rick Sutherland, Chief Executive Officer

---
"We're in the difficult business of community transformation. The CrossLead Platform is a game changer for our organization and our community. We had planned to use the Platform for executive-level alignment, but quickly saw the value in rolling it out to the entire organization."
Todd Gustafson, Chief Executive Officer